Being a bit busy this week I didn't get too many chances to hunt for my captures, but in the end I did it. I made it on time and finished up Saturday night after the kiddos went to bed. I hope you like what I have found.
This gorgeous clock which never tells the correct time.
This particular book was given to me as a gift from my Librarian from when I was in High School. I worked in the library, but I also had won a poetry contest. As a graduation gift the Librarian not only gave me inspiration and knowledge but this lovely book.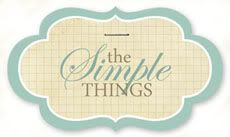 A beautiful day watching the local boat taking groups of tourists from the island and back again.
I had huge plans to go out and set up the tripod to shoot the beaming red lights of cars as they zoomed by. This did not happen. Time did not permit. I hope you like my literal interpretation.
There were two geese swimming along when this particular one fell behind.
Take a look at more
Scavenger Hunt
collections over at Ramblings and Photos with Ashley Sisk.
Also, a note:
You're Invited
to a link up party for link up parties. Starting Monday.
Curious? Click
here
to learn the details and bonuses to linking up your party.
(The goal is to get hosts links entered and participants a place to organize and find new challenges.)