I think I may have driven my husband bonkers with this one. Too funny. "Hey honey, can you take a look at this one? Does this look high key to you? What do you think of this? Does it look good that way?" Oh my. Well, here's my collection. The only thing harmed in the capturing of these items were my husbands sanity. (*wink)
High Key
I tried so many different lights and angles of so many different objects for this. I don't have equipment to really capture a fantastic high key shot so this is my end product. I ended up making it black and white. I hope you like it!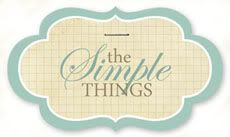 Bedroom
I was a little stumped on this one. What is so interesting in my bedroom? Nothing really so I headed to the girls room. Of course it was a mess and my oldest was in her favorite pajamas, but she was more than willing to work for the camera.
I was told this is a processor. Yep. That's all I know. I had some helpers and some interested bystanders on this one. The pins are definitely tiny.
Is it okay that I love my own shot, because I certainly do. I guess I'm not as modest as I wish I was, but I hope you like it too!
The end of the night arrives and the shades get drawn. The girls always love playing with them because, well it makes noise and it's cool I suppose.
Also linked up with
Shadow Shot Sunday.
Look at more
Scavenger Hunts
hosted by
Ashley Sisk
.