Camera Phone:
I borrowed my husbands Android for this capture.
You have no idea how badly I want to tweak this picture. It was such a gloomy day.
Also linked up with
SOOC Sunday.
Camera:
At first I wasn't jumping for joy to take this shot thinking I wasn't creative enough to make it "cool," but in the end I enjoyed capturing my old Nikon (with my new Canon) and editing the shot. I like it!
Shoes:
When I first saw"shoes" I knew exactly what I wanted to capture; my husbands baby shoes!
They are adorable! This is Miss Hannah trying to sneak off with them.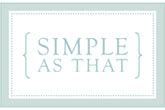 Also linked up with Simple Things.
Also linked up with Shadow Shot Sunday.
Imperfection:
We were out for a drive and I saw this awesome lamp. My husband noticed one pain of glass that was knocked down and I thought it was perfect for imperfection. Beautiful, but imperfect.
Please check out more
Scavenger Hunts at Ramblings and Photos
with Ashley Sisk.