So here I sat thinking it was going to be an easy and quick post. I knew what I wanted to use, but I kept changing my mind! Ah. For the last capture "many" I thought of grabbing the berries from
Friday's post
because they were so well received, but I thought I didn't want to use a capture again. I kept changing my mind on my motion shot from our visit to the park today as well. All is well that ends well I suppose. I hope you like my collection. Enjoy!
Motion
Miss Hannah heading down the slide.
Waiting to Click
I have been waiting for a day just like this to take this particular shot. Oh how I love a calm lake.
In Fashion
There isn't anything more in fashion than a nice warm fleece, pants and sneakers for a toddler at the park.
Animals Perspective
I find her expression super adorable. I'm bias though. This is my "animal perspective" as if our dog were looking up to her.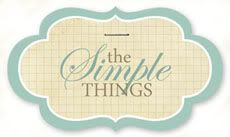 Many
There are many green petals on this beautiful flower. (Stolen from the archives.)
Come back Thursday for the Theme "transportation."